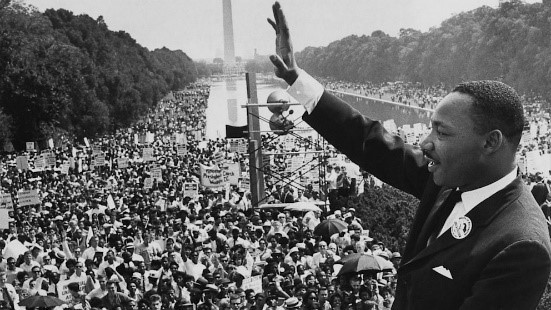 The Power of Photography
Holly Johnson - Senior Account Manager
14th August 2020
Read time 6 minutes
In this age of selfies and social media spam in which our eyes greedily consume thousands of images each week, it can be easy to let the true power of photography pass us by. Photography has the power to record passing moments, to document cherished memories, and to capture the full spectrum of human emotion and circumstance. It offers us a lens into some of the most poignant moments in history, confronting us with the darkest horrors one moment and the most breathtaking beauty the next.
On World Photography Day, we've listed our top 10 selection of iconic and powerful images, which all serve to prove photography's ability to change opinion and impact the course of history.
1. Migrant Mother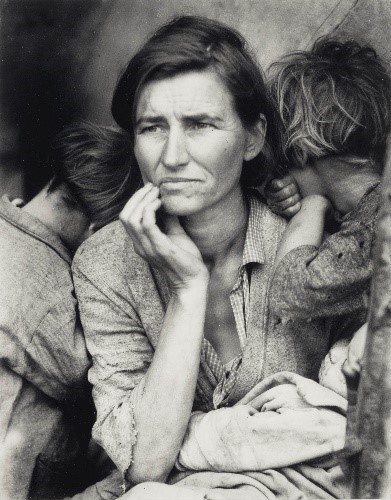 Dorothea Lange's documentary photograph of an impoverished woman and two of her children became an iconic representation of the Great Depression. It also effected real change, as days after its publication, the pea-picker camp that the woman and her family had been located at received a donation of food from the federal government.
2. Falling Man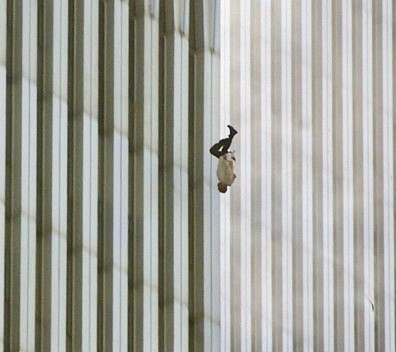 The terrorist attack on the World Trade Center on September 11th 2001 resulted in some of the most powerful images of recent history, and the numbers '9/11' have become synonymous with almost unbelievable snapshots of catastrophe and carnage on a jaw-dropping scale. This image of a solitary man falling from the building is so powerful that it punches through the noise and chaos, and with an almost tangible eery silence forces us to focus on the unimaginable pain and despair experienced by so many individuals.
3. Napalm Girl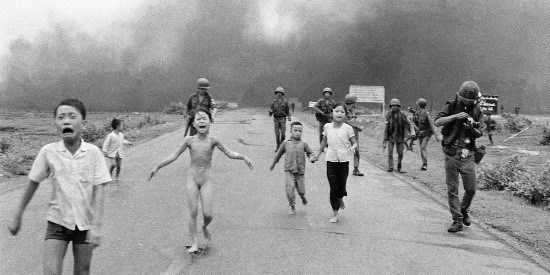 Press photographer Nick Ut's distressing capture of children running down Route 1 near Trang Bang after an aerial napalm attack became an infamous symbol of the horrors of the Vietnam War and stirred up a barrage of protests.
4. The 2 Sides of Rio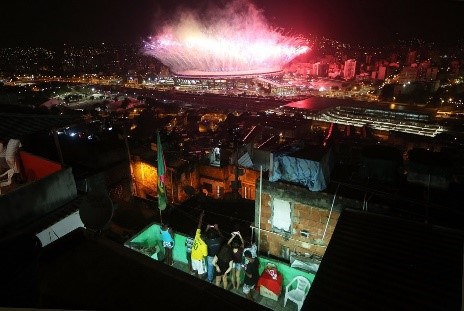 This stunning image of the Rio 2016 Olympics ceremony perfectly encapsulated the controversy around the games, illustrating in one shot the gulf between the poverty-stricken favelas and the cash-guzzling luxury of the event. Many critics believed the Olympics had been prioritised above the wellbeing of the local Brazilians.
5. I Have a Dream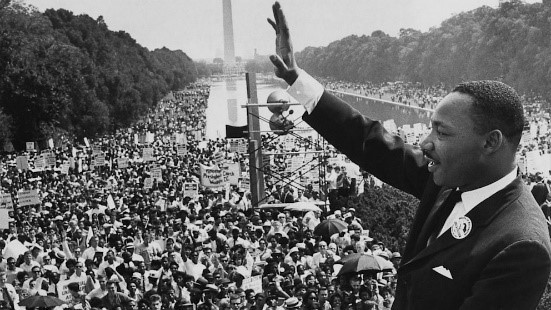 This photograph capturing the moment Martin Luther King Jr raised his hand to request silence from a crowd of over 200,000 people, just before he delivered his infamous 'I have a dream' speech, has a bated-breath quality about it. It represents the suspenseful seconds before one of the most important and widely quoted addresses of all time.
6. Cotton Mill Girl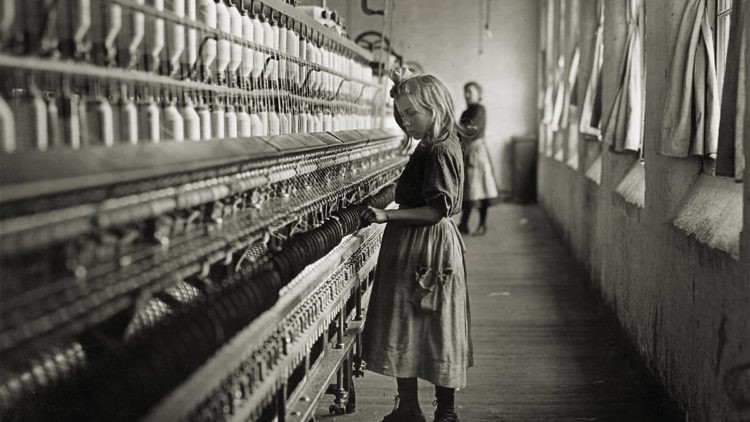 When investigative photographer Lewis Hine photographed Sadie Pfeifer at work in a cotton mill, he knew the image of the small child would awaken American citizens and change their views about child labour. And he was right – the photograph played a crucial role in the campaign that led to a change in legislation.
7. V-J Day in Times Square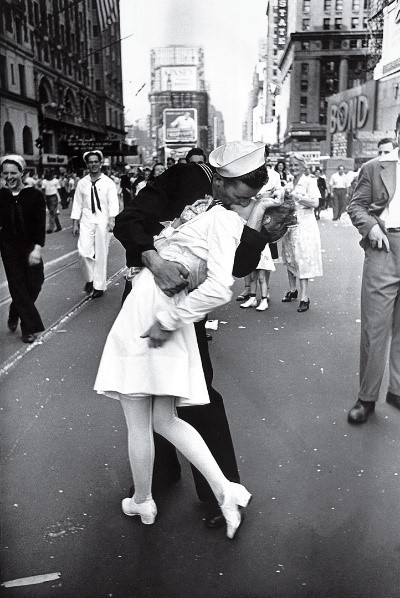 Alfred Eisenstaedt managed to capture a moment of pure joy when he shot a soldier embracing a dental nurse in Times Square. His commitment to storytelling and mission to preserve a fleeting moment for eternity paid off, with the photo becoming one of the most infamous images of the 20th Century.
8. Tank Man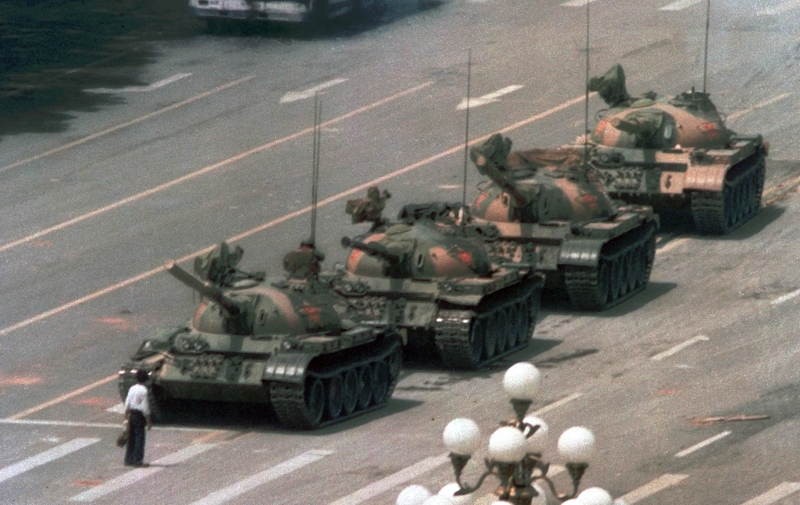 This 1989 photograph of a solitary figure, dwarfed by the line of tanks positioned before him, represented a moment of quiet dissent - and is one of the world's most memorable images.
9. George Floyd Arrest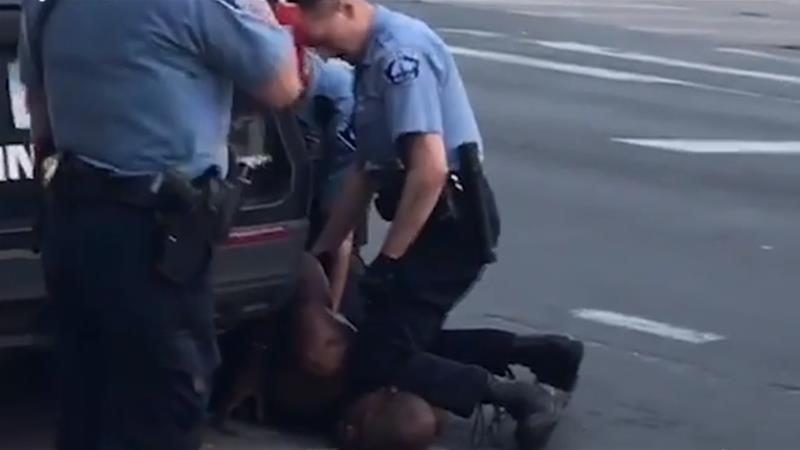 This recent photograph from May 2020 captures the distressing moments of George Floyd's arrest and agonising death, which sent shockwaves through societies across the globe. Far from being a professionally-shot image, the photo proved the ubiquity of social media and the power that shared content can muster.
10. Liking isn't helping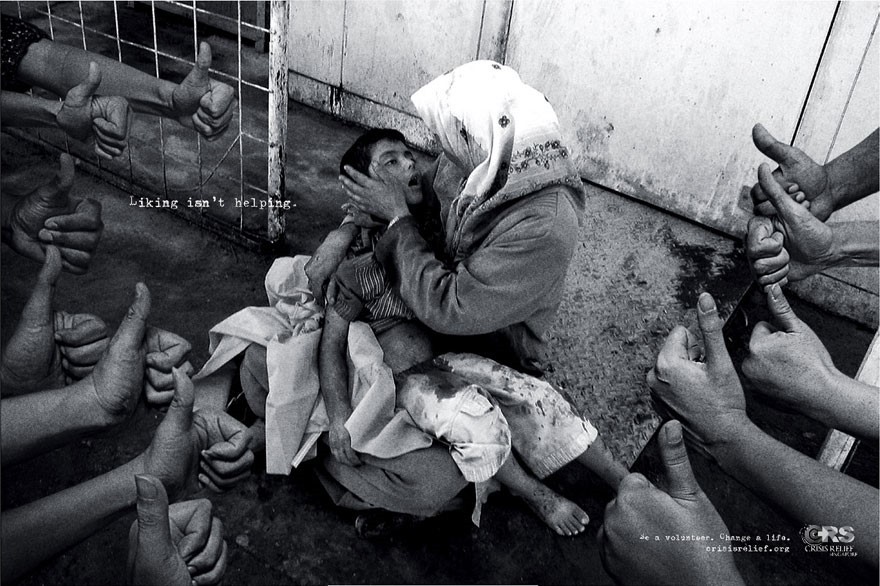 And finally, proving how real-life photography can bring impact to advertising, Publicis Singapore created a heart-wrenching campaign for Crisis Relief Singapore which featured shocking press images depicting catastrophes such as flood and war. The added 'thumbs up' element mimicked the Facebook 'like' button and modern-day society's readiness to passively and almost absent-mindedly show support on social media, without taking any real action.
Get to know the people behind our talented team, and the ins and outs of their daily roles. This month, we spoke to our Creative Director, Steve Price.
14th April 2022
Read time 5 minutes
West Midlands based creative agency, M3, has today announced the appointment of their new Creative Director – Steve Price.
2nd December 2021
Read time 3 minutes
M3 has released its own take on the famous Bob Dylan song 'Subterranean Homesick Blues' in an attempt to deliver a light-hearted observation on staying home during isolation.
16th April 2020
Read time 5 minutes