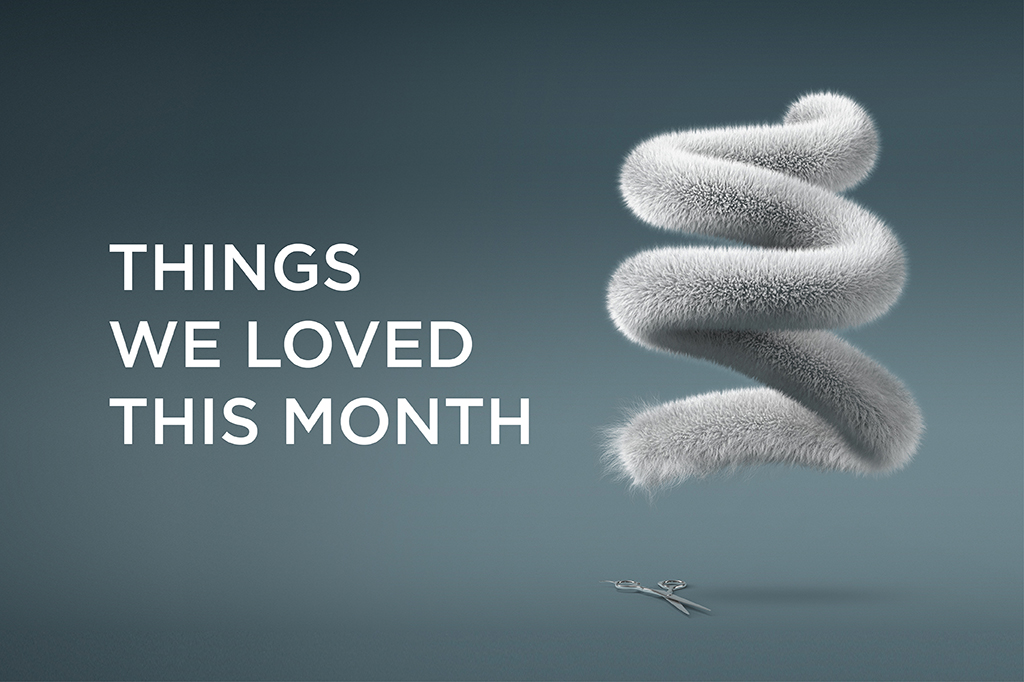 Things We Loved This Month – January
Anna Paulins - SEO Executive
28th January 2021
Read time 7 minutes
The January blues after the Christmas boom are always a factor, but they are perhaps more prominent when entering 2021. So, to battle Blue Monday and the rest of the month, it's been full steam ahead here at M3 with new clients and campaigns being launched every week.
And the world of marketing hasn't been too quiet either. From Macmillan's beautiful tribute to their workers, to a pet re-enactment of Alfred Hitchcock's 'Psycho', this month really has seen it all.
1.Twitter bans Political Ads
What a month this has been for American Politics and Twitter. January saw a storming of the US Capitol, a confirmed Impeachment trial, and, eventually, President Trump being banned from Twitter. Donald Trump's infamous Twitter account was suspended on the grounds that he incited the recent violence to the Capitol. In further response to the unwitting part Twitter played in the recent Capitol storming, all political ads were banned during the run up to President Joe Biden's inauguration (14th– 21st Jan). We loved Twitter taking the necessary steps to stop a repeat of the actions in Washington at the beginning of the month, and acknowledging the part they played in the spread of misinformation.
2.A Groovy Pasta Timer
This month, Barilla Italia transformed the way we time boiling our pasta. 'Pleasant Melancholy Penne' and 'Top Hits Spaghetti' are just two of the pasta playlists the company on launched on Spotify this month. Each playlist is the exact length of time it takes for you to cook your dried pasta to perfection –simply hit play when you drop your pasta in the boiling water and dance around your kitchen until you hear 'stop' in Italian. With timeless classics such as 'Help!' by the Beatles and 'God Only Knows' by The Beach Boys, we will be cooking our pasta to the 'Boom Bap Fusilli' playlist for years to come!
3.Macmillan – Whatever it Takes
The first time we watched this beautiful tribute, it's safe to say there wasn't a dry eye in the room (virtually, of course). Time and time again, Macmillan have outdone themselves with their emotive TV campaigns - but this one is in a league of its own. The advert flashes through powerful moments in a cancer patient's journey - from a daughter seeing her Dad's brain surgery scar for the first time, to a breast cancer survivor proudly revealing her mastectomy tattoo, the Macmillan nurses are there through it all. We adored this stunning homage to Macmillan workers, even if it did have us tearing up during working hours.
4.Waggl's 'Psycho' Cat
In contrast to the emotive Macmillan advert, we also loved Waggel's hilarious TV commercial this month. Waggel, a pet insurance provider, recreated the iconic shower scene from Alfred Hitchcock's masterpiece 'Psycho'. But here's the catch: the woman in the shower is a dog and the psycho is a cat with its claws out. For a company that boasts the tagline 'pet insurance that doesn't suck', we're almost certain, from the advert, that Waggel pet insurance is the coolest around.
5.Put 2020 in your rear-view mirror
As soon as we heard the clocks strike midnight on 1st January, we were ready to put 2020 behind us for good - and that's exactly what Plusnet did. Their roadside advert is only readable from a wing mirror with the words 'Putting 2020 behind you? That'll do.' written backwards. We loved this unique way to advertise on the roadsides and we found that driving away from 2020 was especially cathartic!
6.The British Red Cross on TikTok
First Aid could save a life, and that's why the Red Cross have launched their TikTok account @firstaidtoolkit. This account has well known doctors, such as Love Island's 'Dr Alex', talking viewers through basic First Aid training. The account already has many videos on ailments, such as severe allergic reactions, heavy bleeding and heart attacks - all of which explain what the problem is and how to combat it. A quick TikTok from a British Red Cross volunteer on how to perform the Heimlich manoeuvre could save someone's life – how could we not love this marketing campaign?
7.Auto Trader - Britain's Biggest Matchmaker
Auto Trader released a series of three amusing adverts this month. The advert tells the story of wanting to trade your car in - but as if your car was your current partner. One woman is even sitting in her wedding dress and looking for a change when it is revealed that she wants a new car! These 30 second adverts are memorable and amusing – which is why it's no wonder that Auto Trader have seen a record number of visits and engagements on its platform with a marketing campaign like this.
8.ITV's Get Britain Talking
Last year saw isolation like no other – for months at a time we were left with only zoom calls and socially distant walks to talk to our loved ones. This year, ITV's annual 'Get Britain Talking' is more important than ever with suicide rates increasing. The advert focuses on the importance of staying connected through social media beyond the 'Happy New Year' text that we all send at midnight 1st January. During the pandemic, it has been harder than ever to ask for support, so we wanted to include this advert that encourages a better approach to mental health in society.
We hope you enjoyed reading through our top 8 things from the world of marketing this month. With the promise of spring and maybe even the start of Easter marketing campaigns, we hope you come back next month to see our February Favourites!
Want to know more? Explore the range of services we offer at M3.Agency now.
Get to know the people behind our talented team, and the ins and outs of their daily roles. This week, we spoke to technical SEO specialist, Liam.
17th March 2022
Read time 4 minutes
It's an exciting time in the world of marketing. In September, we saw important social issues brought to the forefront, as well as a branding transformations from ASDA.
4th October 2021
Read time 7 minutes
From Nike featuring their retail staff in their adverts to Instagram asking us not to return to "normal" – this has been a month of amusing and creative ads.
6th September 2021
Read time 7 minutes