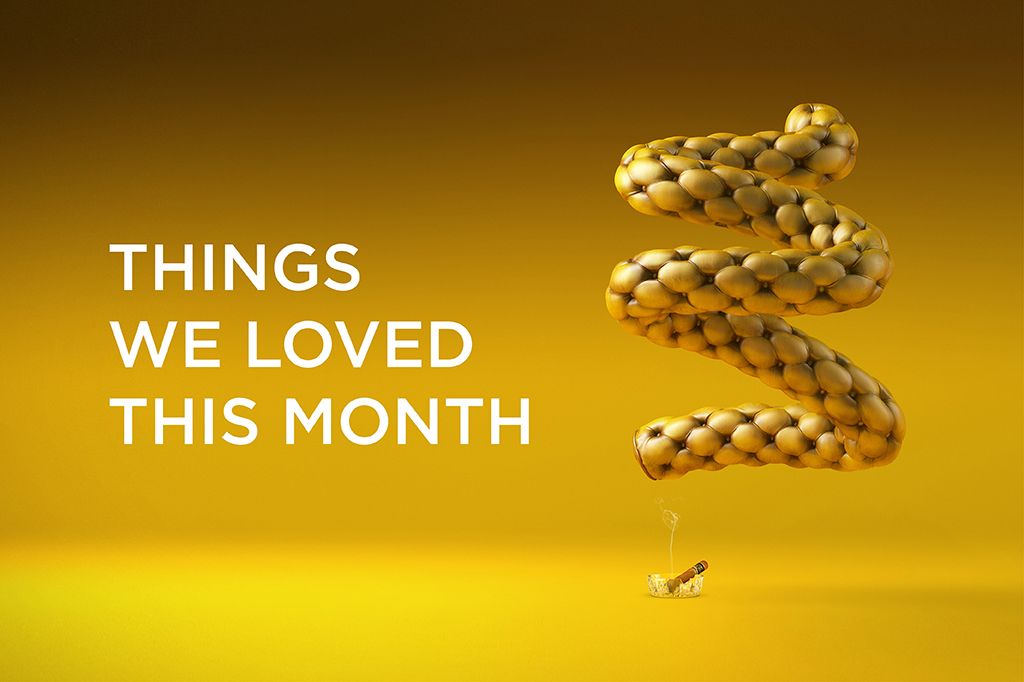 Things We Loved This Month – March
Anna Paulins - SEO Executive
31st March 2021
Read time 6 minutes
Marketing in March 2021 was all about the brand crossovers. From Cadbury beer to Disney themed MRI scans, this month we saw a lot of brands collaborating to form some excellent, and some weird, marketing ploys. Read all about our March favourites and how they impacted the world of marketing.
Accessible Children's Books
One of the 21st Century's most iconic children's books, The Gruffalo, has made a huge leap toward accessibility this month by creating a scent kit made to be used alongside reading. The infamous Gruffalo smell is described as 'a stinky leathery barnyard smell that permeates from the depths of the deep, dark wood' and according to users, the scent kit gets that smell just right. The Gruffalo has been brought to life by Guide Dogs, a top service provider for children and young people with vision impairment, Macmillan Children's Books and Magic Light Pictures. We love seeing increased accessibility in all aspects of life - particularly when it comes to kids. Also, as avid readers ourselves, we can't wait to have a whiff of what the Gruffalo actually smells like!
Good Guys Guide
It would have been quite difficult to have gone about your life this month and not heard about the Sarah Everard case. In response to the tragic events, millions of women took to social media and spoke out about their own experiences of walking home at night and the actions men can take to make women feel safer on the streets. M&C Saatchi partnered with Solace Women's Aid to create a resource called 'Good Guys Guide'. The guide highlights points made by women across social media in an attractive set of shareable infographics. We loved this simple piece of shareable content which is not only inventive but could help a lot of women feel safer.
NHS Snapchat Filter
We've seen an array of Augmented Reality Marketing over the past few months, and we're sure this won't be the last, but we think this x-ray filter from the NHS tops them all. In early March, Snapchat launched a body-tracking AR lens that marks out where your organs are. You simply scan a snapcode, which activates the lenses, hold the camera over you or a friend and locate key organs within the body. The filter promotes organ donation but does so in a fun and educational way which is exactly why it was one of our favourite pieces of marketing this month.
Unilever to ditch 'Normal' beauty standards
During March, Unilever announced that they would be ditching the word 'normal' , including phrases such as 'normal to dry' or 'normal to oily', from their skin and hair care beauty products. 'Normal' is such a loaded term that implies anything that isn't normal is cause for concern. We love seeing beauty brands becoming conscious of the impact their marketing campaigns have on their customers and we hope this change from Unilever encourages other brands to follow suit.
Interflora: The Equal Truth
International Women's Day always brings some phenomenal marketing campaigns that celebrate half of the population's contribution to the work force and this year we were most taken by Interflora's contribution. The advert from the nationwide florist depicted a bouquet of white roses with a percentage of red flowers dispersed within. Above the bouquets were some of the shocking statistics about female representation in the workplace such as 'only 1 in 20 CEOs are women'. These bouquets were a stunning way to show the truth about women in leadership roles in the work force. The lack of colour on these adverts really shows how much we live in a man's world and surprises onlookers with the shocking statistics.
Disney and Royal Phillips team up
Attending hospital appointments is nerve racking for the best of us, but it is particularly hard for children. That's why health technology providers Royal Phillips teamed up with Disney this month to integrate lighting, projections and sound and embed custom animations within the hospital experience. Children will be able to choose from a variety of characters including Mickey Mouse, the Avengers and the Little Mermaid to accompany them through what is otherwise a very stressful time. We love it when brands team up together to make something a little bit easier for someone else and we think this might be one of the best ideas we've seen so far.
Limited Edition Cadbury Beer
This month has been predominantly about brand crossovers and we have to say, we're more than a little sceptical about this one. Cadbury have teamed with The Goose Island Beer Company to merge two of the UK's most iconic flavours - beer and creme eggs. The beer was limited edition and cost £10 for two cans. We can't say we've tried it (and we're not sure we want to) but one thing is for certain - this wacky and wonderful new beer flavour certainly got these two brands on everyone's lips.
Facebook drop their new app 'BARS'
This month has also seen the launch of 'BARS' - the Facebook app dedicated to promoting new rappers. NPE explained the app: "With BARS, you can select one of our professionally-created beats, write lyrics and record yourself dropping bars. BARS auto-suggests rhymes as you're writing to keep your flow going. You can also jump into Challenge mode and freestyle with auto-suggested word cues. Choose from a variety of audio and visual filters to take your creations to the next level." We loved this new app that helps aspiring song writers to write and publicise their music and we cannot wait to see the new talent that comes out of it.
Make sure you come back in April to find out our latest favourites from the world of marketing! You won't want to miss it!
Want to know more? Explore the range of services we offer here at M3.Agency now.
Get to know the people behind our talented team, and the ins and outs of their daily roles. This week, we spoke to technical SEO specialist, Liam.
17th March 2022
Read time 4 minutes
It's an exciting time in the world of marketing. In September, we saw important social issues brought to the forefront, as well as a branding transformations from ASDA.
4th October 2021
Read time 7 minutes
From Nike featuring their retail staff in their adverts to Instagram asking us not to return to "normal" – this has been a month of amusing and creative ads.
6th September 2021
Read time 7 minutes